Your Risk. Our Concern
We are proud to be one the leading Construction & Property Insurance Brokers in the South East. Established within the insurance industry for well over 30 years. We are dedicated in delivering a complete professional service with a personal touch. Your Risk. Our Concern.
ABOUT US CONSTRUCTION
Covering all contracting trades from building firms to the unorthodox, we work with every shape & size delivering our bespoke service.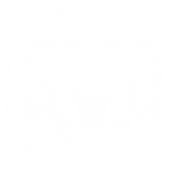 MOTOR FLEET
For business with two vehicles or more. We provide a complete comprehensive solution to cover your vehicles under one policy. PROPERTY
Private Landlords, Commercial Landlords, Property Developers and more… SME
Shops, offices and other small business. We provide a full comprehensive policy so you stay protected.
Providing a variety of policies to protect your business from potential claims.
Internal claims handling from start to finish with full transparency and honesty.
24/7 dedicated availability to support your business when ever needed.
Advise and risk management to help you while you grow your business.
"I have been working with ABA for over 10 years, they have insured all my works amongst me finding it hard to get my business covered elsewhere. They truly understand the construction industry. They are excellent in terms of service and always competitive on price.

MK Developments

Formworks and Building Contractors
"You only ever know how good your commercial broker is until it gets to a claim. The sharp end of business. A high speed chase resulted in a police car shunting another car through the front of our development site, demolishing our works. The service and support we got from ABA was superb during what was a very testing time. I have and will continue to recommend ABA for commercial insurance to clients of mine and I suspect that, once having used ABA once, they will never use any other broker other than ABA again.

Nexus Groundworks

Groundworks & Plant Hire
"Helpful sound advice is what you need when dealing with insurance claims which can be very stressful nothing is ever too much trouble, you know you are in good hands with ABA Commercial.

Mr Qamer Javed

Treatz Gravesend